NOVEMBER 2022 – COMPETITION NEWS
MINI STARS FLOOR AND VAULT
We were all cheering for our youngest Advance Squad gymnasts as they competed their vaults and floor routines.  For some it was their first experience of competition and everyone did really well.  Lots of medals were won and the competition had a very supportive and friendly atmosphere which was perfect for our smallest competitors.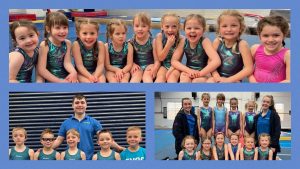 NOTTS OPEN
Our WAG gymnasts were excited to perform their routines at the Notts Open this month.  Everyone put in a fabulous performance and we are very proud of everyone.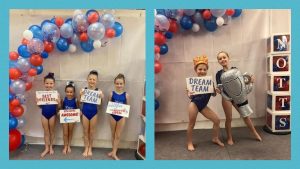 MAG EAST MIDLANDS COMPETITION
We welcomed gymnasts from Lincoln, Eclipse, Northampton, Notts, Retford, Upstarts, Hinckley and EVGC for this competition!
It was great to see you all and we loved celebrating your achievements.  Lots of medals and trophies all round!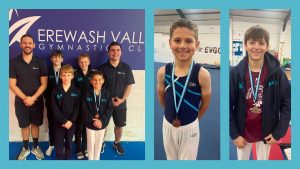 WITHAM HILL COMPETITION
Super proud of all our Advanced Squad who competed at Witham Hill in the competition this month.
There were lots of awards won for some lovely routines.  Love the funny faces photo girls!